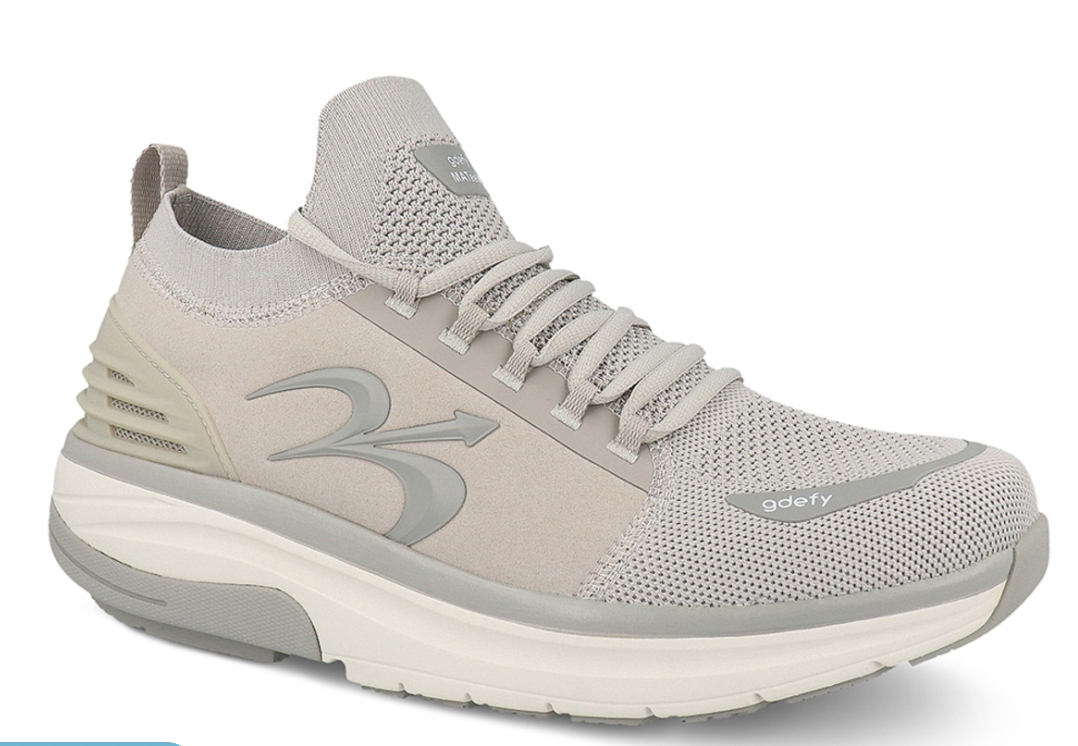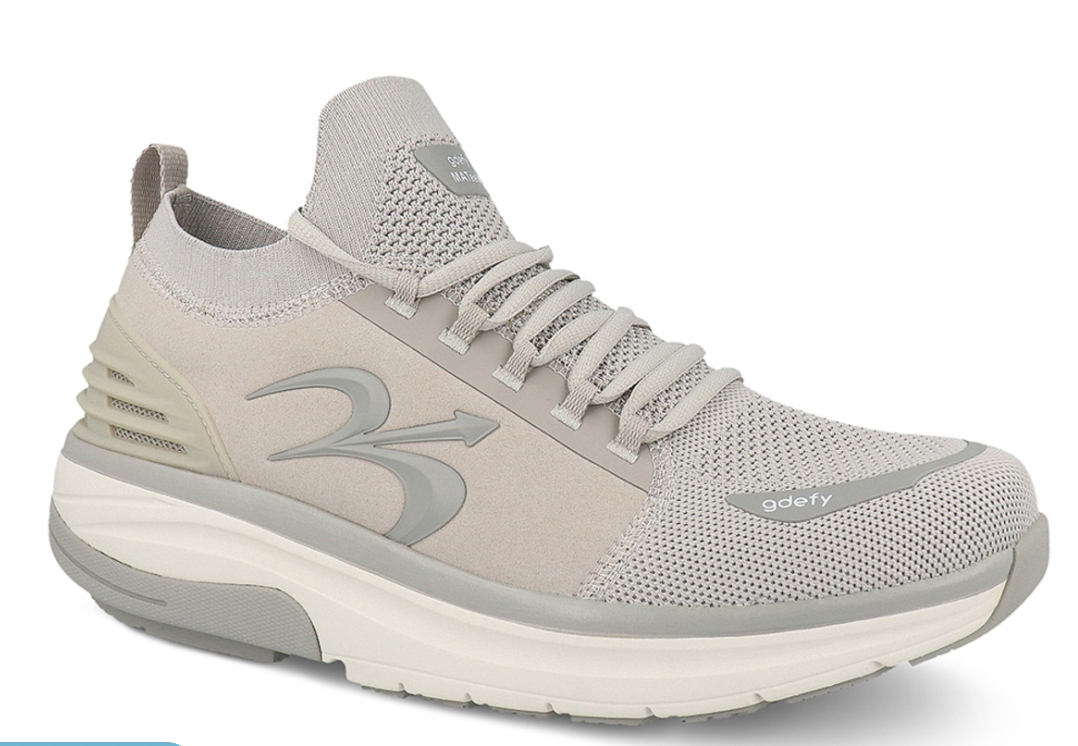 Men's GDEFY MATeeM Athletic Shoes Gray White
The MATeeM is made to perfection, giving you full-sole shock absorption, protection, energy 
return and stability when you need it: whether you're walking or running. Built with our 
VersoShock® patented technology, this smart pain relief* cushioning and recovery technology 
cross-trainer provides motion control and longevity for every activity. Our patented VersoShock® 
technology and exclusive multi-density polymer VersoCloud® spring cell sole come 
together in MATeeM for an unparalleled pain-relief* shoe.
There is no other footwear on the market that has this technology. No one else has come 
close to creating this level of shock absorption, pain relief* and protection. As a member of 
the Perfect Walk family, MATeeM doesn't need a break-in period to ease your pain. Our 
shanked rolling forefoot design, together with our Corrective Fit orthotics and world-class shock 
absorption, help to protect your foot, giving your feet a chance to recover.
Now you can do more—stand longer, run better, walk easier without limitations. The time 
is now! Transform your life with MATeeM.